We told you we would grow fast when we announced our Series B and here we are 5 months later, 80 Guardians strong… and counting! Our nest was becoming too small and we needed a new landing place: meet the new "rue de la Banque" offices!
Ideally situated in the center of Paris, these new offices offer a much bigger people capacity. We benefit from a good number of meeting rooms and phone booths, a lot of windows and plenty of restaurants and food places for the famous French lunch break!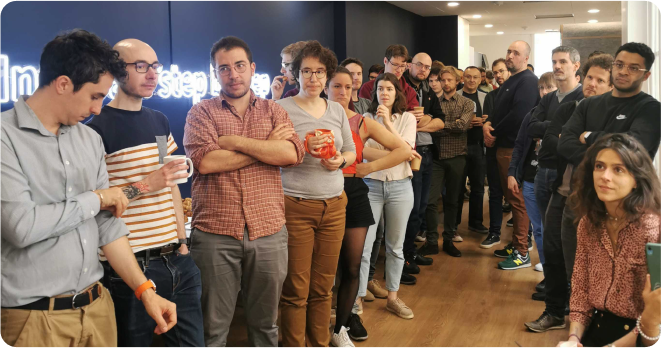 Today was almost like the first day of school for the Guardians: they discovered a new place to go to, meet, create and share.

To feel cozy and at home, we have branded our new nest
This new place will allow us to organize meetups, so you may even be able to visit us if you are around.
And if you want a more permanent settlement, check our job openings and join the team!
---