Starting today, GitGuardian is teaming up with Snyk! Through this partnership, we aim to bring development and security teams all the tools and help they need to reduce their applications' attack surface. With GitGuardian's secrets detection, Snyk customers can now contain and prevent secrets sprawl across the software supply chain.
Developer security is our priority.
GitGuardian and Snyk have prioritized providing a best-in-class developer experience since their inception. Our unadulterated commitment to developers has resulted in us becoming the most downloaded applications in the security category of the GitHub Marketplace – protecting more code repositories than anyone else from open-source vulnerabilities, hardcoded secrets, and much more!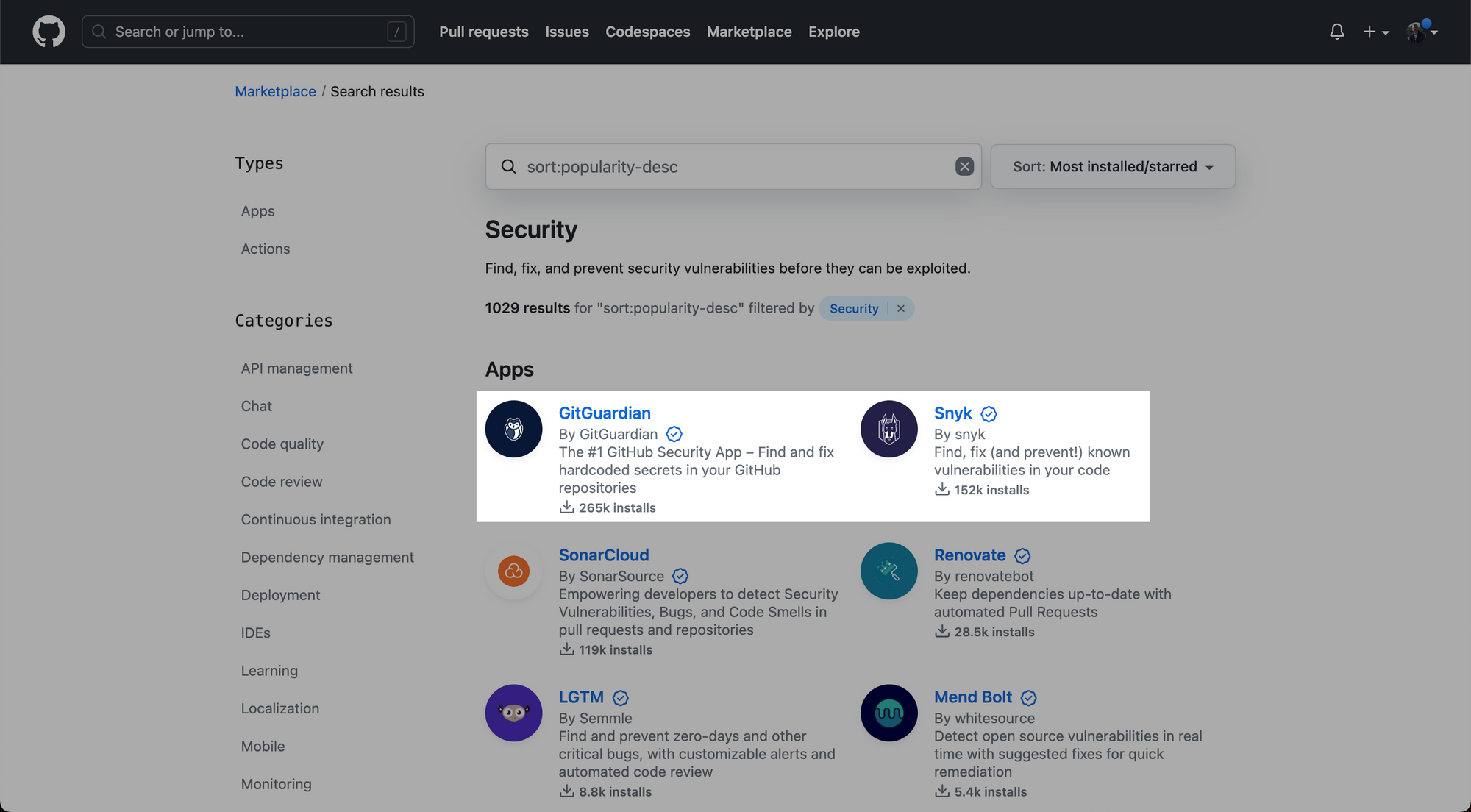 The numbers speak for themselves but don't tell the whole story. Developers love us, but they always say it better than we do, no matter how hard we try to explain it.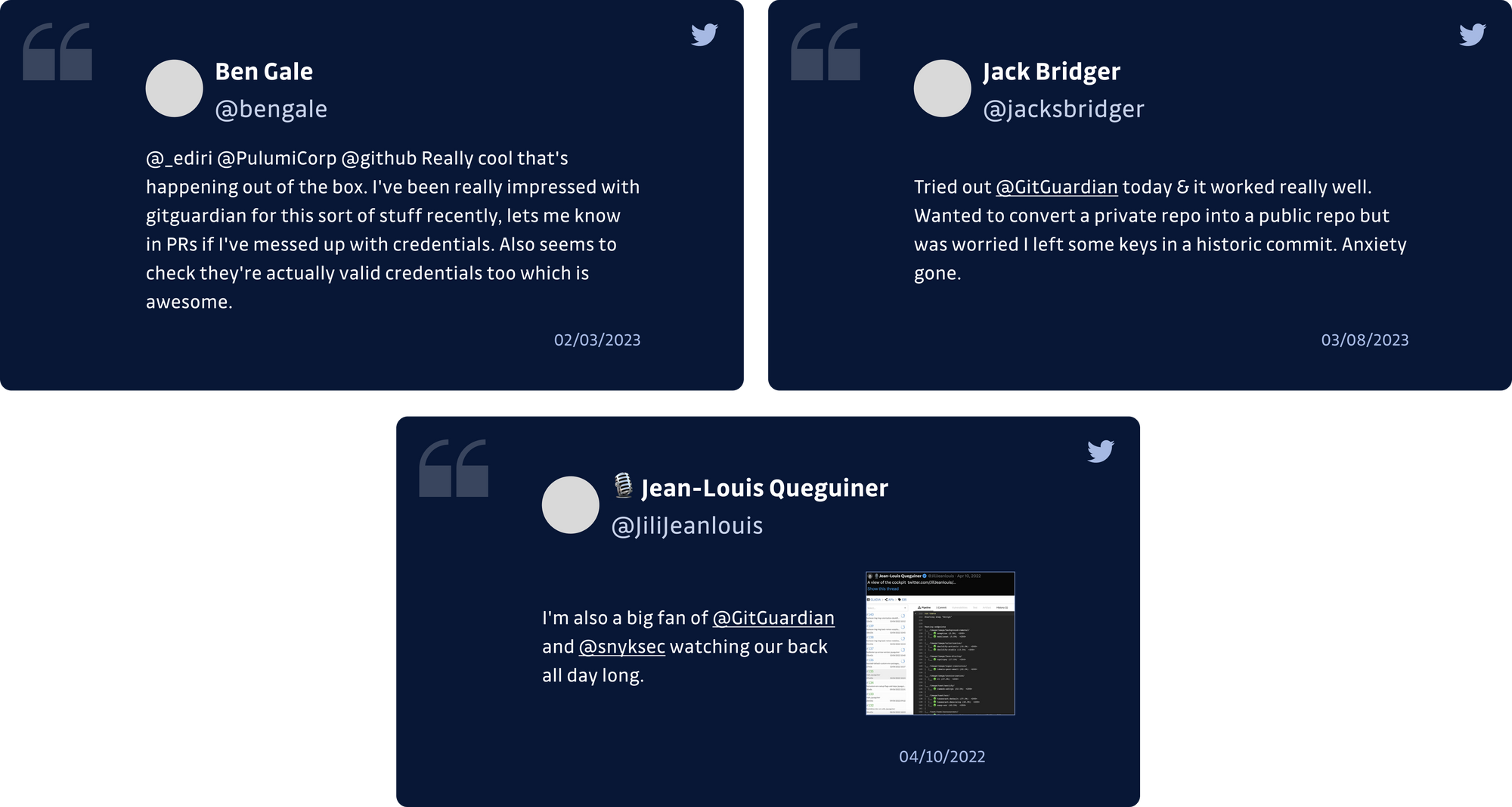 What will Snyk and GitGuardian bring to the table?
Complete software supply chain security. It's that simple.
At GitGuardian, we leverage our advanced secrets detection engine to detect, alert, and prevent hardcoded secrets at every step of software development. And by combining our capabilities with Snyk's comprehensive approach to open-source security, container security, infrastructure-as-code, and cloud security, we are making secure application delivery a reality for every organization that sets out to achieve it.
🔐
Secure Secrets Management: We're still not there yet.
In software-driven organizations, secrets management policies are still evolving. Our research published in
The State of Secrets Sprawl 2023
reveals a concerning trend: over 10,000,000 secrets occurrences were exposed on public GitHub in 2022 alone, marking a 67% increase compared to the previous year.
Our approach to sharing the responsibility between security and dev teams has enabled us to successfully deploy secrets detection programs for organizations with several hundreds or thousands of developers. We have achieved this through the following:
Complete Visibility and Continuous Assessment
We provide security teams with complete visibility and continuous assessment of their software supply chain's security posture. This allows them to identify vulnerabilities and potential risks throughout the development process.
Contextual Insights and Automated Remediation
Through contextual security insights and automated remediation workflows, security engineers can efficiently prioritize and relay incidents related to hardcoded secrets to developers. This streamlined communication process enables prompt resolution and reduces the overall time to remediate vulnerabilities.
Empowering Developers for Self-Remediation
We empower developers by enabling them to fix vulnerabilities through a guided remediation process. By integrating secrets scanning into their workflows, developers can proactively prevent new vulnerabilities from arising.
Get Started With Snyk and GitGuardian
To learn more about how GitGuardian and Snyk can help you build more securely, write us at contact@gitguardian.com or schedule a demo with our team.
---